A major fire broke out this Tuesday evening around 8:30 p.m. at the castle of Dongelberg, in the commune of Jodoigne, in Walloon Brabant. The firefighters fought long hours against the flames. The emergency plan was not lifted until around 2:30 a.m. that night.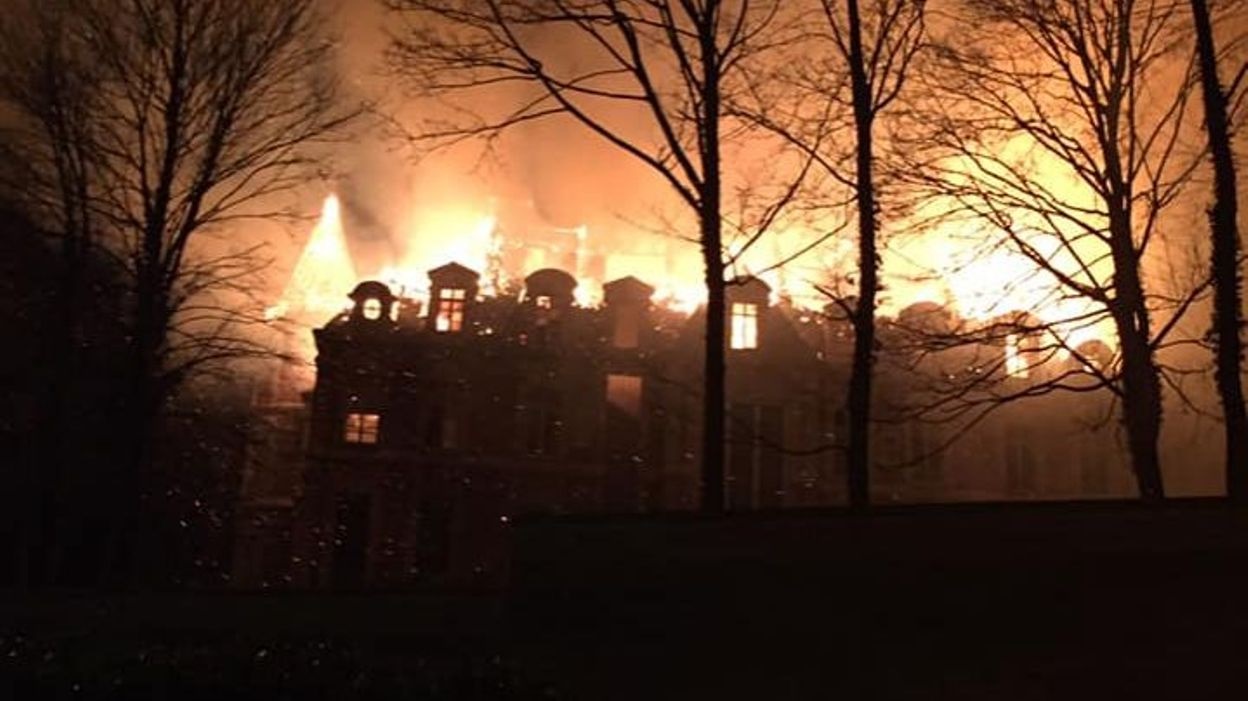 22 vehicles, 65 firefighters were mobilized in the evening and part of the night, to overcome the flames, fanned by the wind. A major deployment that was not enough to preserve the building. The castle which dates from the 19th century is badly damaged. The walls are still standing but their stability is uncertain. A precise evaluation could be carried out this morning by experts.
The mayor went to the castle as soon as he learned the news, while the municipal council was held, told the mayor Jean-Luc Meurice (UC) to RTBF. For the moment we do not know the cause of the fire but the firefighters would prefer an accidental runway. No casualties are to be deplored.
National route 222 has been closed to traffic. The castle grounds remain inaccessible for security reasons. A risk of collapse is possible, according to the authorities. The latter asked last night ow "residents to stay in their homes not to hinder the work of the emergency services." There was the risk of a water shortage shortage in the village early in the night. In the end, the civil protection provided the firefighters with missing water.
Dongelberg Castle is currently not occupied. Recently bought, it was the subject of a renovation project in a seminar center. The works had just started. The owner who wants to remain discreet during these difficult times indicates this morning that his intention is to maintain the project, despite the fire.
The building was put up for sale in January 2019. The castle covers 3000 square meters and is built on an eleven hectare site. Its construction dates back to the 14th century but its appearance as we know it today in the 1830s. " After having taken in sick children during the First World War, the building was bought by the ONE who made it one accommodation center and completely transformed its interior to make it more functional, " RTBF said at the time of the sale . "Acquired in the 1970s by an ASBL close to Opus Dei, which converted the area into a seminar center, the main building has never been refurbished and has slowly deteriorated. It is undoubtedly the amount of the tax on unoccupied buildings claimed by the commune which pushes the current owner to put the castle today on sale, while he continues his activities in other buildings of the field. Amateurs have already expressed interest in this property, which is included in the sector plan as a 'community equipment zone'. "